About Us
Get Excited About Your Car Again.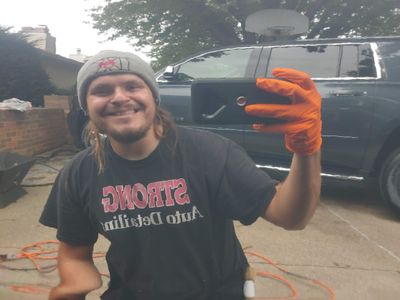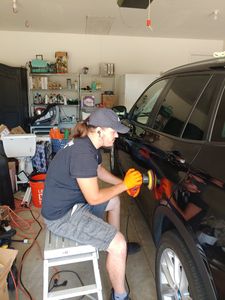 About Strong Auto Detail
Strong Auto Detail was founded in 2018 by Drake Strong, an expert with a passion for serving his clients on a whole new level. He takes great pride in his mobile service, which serves clients wherever they are. Now he has turned full-time and upgraded to his first shop. There's nothing he loves more than revealing the like-new vehicles hiding under dirt, grime, and wear. Many times, his clients barely recognize their freshly detailed cars! If you want to drive a vehicle that feels like it just came off the lot, Strong Auto Detail is the solution.
Strong Auto Detail stands apart from the rest because we come to you instead of waiting for you to come to us. We can renew your vehicle while you work or enjoy time with friends. Our high-end services include:
Interior detailing

Exterior detailing

Paint polishing

Ceramic coatings
We're especially proud of our Owner's Pride® ceramic coating, which effectively eliminates the need for repetitive, expensive waxing. Your paint will be protected for the long term, and you won't have to give it another thought! Our service areas include:
Sioux City, Iowa

Dakota Dunes, South Dakota

Wynstone, South Dakota

Jefferson, South Dakota
Strong Auto Detail has earned a reputation for next-level results, and we're proud to continue our tradition of excellence. When you need people who care about your car as much as you do, choose us!
Request A Quote - Strong Auto Detail